NEXT GENERAL MEMBERSHIP MEETING
WEDNESDAY
NOVEMBER 15, 2017
8:00 P.M.
Enver Creek Secondary
Theatre
14505 84 Ave Surrey
There will be signage at the front door directing you where to go.
DOOR PRIZES!!!!!
SHOP STEWARDS
If you have an issue or a question pertaining to work, please call your Shop Steward, leave a message on the phone number listed below. They will contact you when they are available. The Union office will only refer you to your Shop Steward.
Acting Attendant For Lisa Greenslade
Shirley Hofmann 604-866-4126
Clerical Shannon Levinsky 778-808-3917
Caretaker George Hardy 604-812-2611
Main Trade Mark Kawakami 604-723-1921
Main Non Trade Tim Tyler 604-813-1799
Student Support Shirley Hofmann 778-808-5823
EA Elementary Tammy Murphy 778-808-4483
EA Sec/Spareboard
Debra Merrier 604-818-2019
AGENDA
Elect up to 14 delegates to CUPE Metro District Council
Elect up to 11 delegates to New West & District Labour Council
Elect 4 members to attend 2018 Weeklong Winter School, Harrison Hot Springs, Jan 14 – Feb 16/18 (see page 3 for workshop descriptions. If elected please contact the union office with your workshop selections)
Elect 1 member for Education committee.
_____________________________________
CONGRATULATIONS TO OUR SCHOLARSHIP WINNERS
Clarence Chow is the winner of our Thomas G. Ellis Memorial Scholarship for $2,000
Jennifer McLean is our winner of the CUPE Local 728 Scholarship for $1,000
Ashley Kamstra is our winner for the random CUPE 728 Scholarship for $500
LEST WE FORGET!
---
PRESIDENT REPORT
Sisters and brothers,
Fall is upon us. It's been a busy start to the year with a number of concerns brought forward to the employer. I want everyone to know, we hear you. We are listening, and we are acting on your concerns.
It isn't even cold and flu season and we're seeing spareboard shortages, reduction in hours in schools and an increase in the number of students being looked after.
Let us not forget that this is in direct relation to 16 years of chronic underfunding by the previous Liberal government. With all your hard work we elected a new NDP government just over 100 days ago and we just have to look at all their accomplishments in such a short time.
We have, and continue to have, meetings with the employer of all departments and voicing our concerns about workloads, hours, and staff shortages. There is a Provincial Framework Agreement in place that speaks directly to these concerns.
Last month I attended CUPE National Convention where I had the honour of sitting on the Resolutions Committee. We as a committee worked through roughly 350 Resolutions that were submitted and helped get approximately 50 of those to the convention floor. The most notable Resolution passed being Strike Pay from the first day.
I recently attended the K-12 Presidents Council where issues around the province were brought forward. Unfortunately, all the concerns we are having in our local are the same province wide.
I also attended the OBCM (one big committee meeting) where I sit on the K-12 Committee. We are newly starting on a "one and done" campaign which would have members refuse unsafe work after one incident report.
Don't forget about the kids Xmas party and the adult Xmas party coming up the first two weekends in December!
In Solidarity; Ryan Groundwater
---
1ST VICE PRESIDENT REPORT
I hope everyone had a wonderful and safe Halloween. At the beginning of October, I attended the CUPE National Convention in Toronto where we, along with 2,500 other CUPE members from across Canada were able to vote on changes to CUPE's Constitutional Amendments and to hear reports from across Canada. It was here that I was able to accept CUPE 728's national award for Best Social Media.
I was honored to be a part of the Entertainment Committee's event which saw us deliver over 500 pumpkins to a well-deserved school in Surrey. We brought hot chocolate, cotton candy, Halloween candy and much more. I want to personally thank all the volunteers that helped make this event exceptionally successful.
I would like to remind all Educations Assistants that if you have an absence and a replacement was not sent for your position to please email your designated Shop Steward with all the information ASAP. The District did hire many EAs in the past few months but, unfortunately, there have been times were absences have gone unfilled. The EA Workload Committee will be meeting on November 8 for the first time. If you are still interested in being on this Committee, please contact 1stvp@cupe728.ca.
At the end of October, I was invited to speak in front of the EA Program at Surrey College focusing on what CUPE 728 is and what it's like to be an EA. I have been fortunate enough to have been able to do this for the last few year and have enjoyed meeting may potential EAs.
As School District employees, you do have access to the Employee & Family Assistance Program (EFAP) through Homewood Health. Homewood Health has a variety of supports from counselling to health & wellness to personal coaching for both you and your immediate family. This information is provided to you 24/7 and is confidential. Their number is 1-800-398-9505.
I would like to thank the union for sending me to the "Developmental Trauma and Trauma-Informed Systems' course on October 27. This course was absolutely valuable and I will be in talks with the Education Committee to see if we can bring this information forward to our members that work with children who have gone through traumatic experiences.
In Solidarity; Marcey Campbell
---
2nd VICE PRESIDENT REPORT
It's back! Once again, we are kicking off our United Way campaign and we hope it's bigger and better this year. On November 1st, with the help of Seymour the sea otter, we started our campaign with a launch at our District Education Centre with our coffee cart. With coffee and cookies, we talked to many School District employees about how they have helped so many people in our community. The United Way invested $3.4 million in Surrey/White Rock helping 55 organizations and 83 programs and initiatives. These programs help children and seniors and our most vulnerable citizens. But this cannot happen without your help. Last year we increased our contributions, and we hope to achieve even more this year. It is so simple to give. Follow the directions sent to your School District emails, and give either a onetime donation or a payroll deduction. As little as $5 a pay cheques donated will help so many. Keep a watch out for Seymour, he may be coming to your work site to thank you in person for your help in changing people's lives for the better!
In Solidarity: Randy Fennell
WOMEN'S COMMITTEE
The first Women's Committee meeting was on Oct 30. Debra was elected Chair of the committee and Karen was elected Co-Chair and Theresa was elected as our committee's Recording Secretary. Some of the events we will focus on in the near future are laying a wreath for Remembrance Day and focusing on helping families in need for the Christmas season. In January 2018 we are hoping to set up a large dinner to help feed individuals in need and will be looking for volunteers for that.
We are still looking for the following new/gently used items to be donated to our Women's committee: (new) socks, blankets, purses, (new) toiletries, jackets, mitts, toques, hats. Please bring them to the Union office or to the GMs or Unit meetings.
In Solidarity; Marcey Campbell
PENSION COMMITTEE
This month the Committee was fortunate enough to attend MPP's annual GM in New Westminster. We received some valuable information that will now be shared with our members monthly through social media. We have our first Pension Seminar for members on Nov 3 & 4. This event was filled within a few hours. Due to this, the Committee is considering doing a 1-day seminar in the future.
In Solidarity; Marcey Campbell, Eric Jaworski, Val Cadamia & Debra Merrier
---
CARETAKERS
Did you know we have language in our Collective Agreement that provides for a "reasonable workload"?
Fellow Caretakers if you feel your workload is unreasonable, you have the right to approach your Supervisor about these concerns. If you have approached your Supervisor and still feel that your concerns are not being addressed, please contact your Union Steward. Brothers and Sisters, your Union has recently filed two Grievances for what the Union believes is an "unreasonable workload."
Remember Caretakers we are here to help, if you have any questions…please do not hesitate to contact your Steward.
In Solidarity; George Hardy
EDUCATION ASSISTANTS
Hope the start of the year is going well. We are aware there are shortages happening again. Here are a few housekeeping reminders.
Incident Reports:
– Please fill out your incident reports. No record of what is happening if forms are not filled out
---
EFAP – Employee & Family Assistance Program:
– This service is available to you and your family. Information is available on the district website and on cupe728.ca. Please take advantage of this service for personal life and work stresses/problems.
School Calendar/Closure Time
– At spring break we get 2 weeks off. One week is Spring break and the other is referred to as school closure. EA's that work full time in elementary and high school get minutes added to their daily time, however EA's that work less than full time do not have this time added but are still entitled to it. This is only for EA's that are in placements or postings, day to day spareboard employees are not entitled to this. How is works – if you are working in a 20-hour position (posted or placed) until June you get to work and claim that 20 hr. Have the discussion with your administrator to decide how best to do this time. More information will be provided soon on how to fill this out on your on-line timesheet so please watch our CUPE Surrey Schools Facebook page and the CUPE728 web site for step-by-step instructions when they are available.
In Solidarity: Tammy Murphy, Debra Merrier
---
2018 WEEKLONG WINTER SCHOOL WORKSHOPS
Below are the workshops being offered. Contact the union office to see which week would be suitable for you. The dates will be:
Week 1: Jan 14-19, 2018
Week 2: Jan 21-26, 2018
Week 3: Jan 28-Feb 2, 2018
Week 4: Feb 4-9, 2018
Week 5: (Tues-Fri) Feb 13-16, 2018
Building Psychologically Healthy Workplaces
Collective Bargaining Level 1 & 2
Facing Management Effectively
Health & Safety Level 1
Labour Community Advocate Level 1
Parliamentary Procedure & Public Speaking
Using Modern Tools to Talk with Your Members
Women in Leadership Level 1
Bullying and Harassment
CUPE Member Facilitator Training
Return to Work (Duty to Accommodate)
Workers' Compensation Level 1 & 2
Arbitration: To Go or Not to Go
Provincial Labour Law
Steward Training Level 1 & 2
Transforming Conflict into Union Activism
Unions in the Community
Women's Health & Safety in the Workplace
Young Workers in Action
If elected, it is very important that you contact the union within a couple of days to begin the registration.
Reminder: Any member wishing to attend a week long labour course shall as a prerequisite attend a related week-end course offered locally by CUPE or by Labour Councils.
EA Workload Committee
First meeting will be on Nov 8. We currently have 10 members on the committee. I would like to thank all the EAs that have sent information and topics for us to explore, however, we are still looking for more information regarding your daily workload. Please email Marcey at 1stvp@cupe728.ca.
In Solidarity; Marcey Campbell
CLERICAL
Thank you for all of your hard work to get the 1701's completed!
In Solidarity; Shannon Levinsky
COMMUNICATION
October has been a busy, but rewarding month for our local. While we were well represented in Toronto at the CUPE National convention, we were awarded the BEST use of Social Media Award for all CUPE across Canada. This is a huge honour for us because it shows us that we are keeping our members updated and engaged with Social media. Let's keep it up! Our CUPE728 Facebook page was very active with 120,000 comments/shares/likes/interactions in the month of October.
I just want to remind everyone to keep your phone number, email address, and your physical address updated with the union office, so we can keep you fully informed. Don't forget, if you are expecting an email/correspondence from a union executive (ex. your Shop Steward or the Union Office) please check your junk folder just in case the email is sent there.
Don't forget you can get your Chronicle emailed to. Please sign up through the CUPE Website.
In Solidarity; Allan Henricks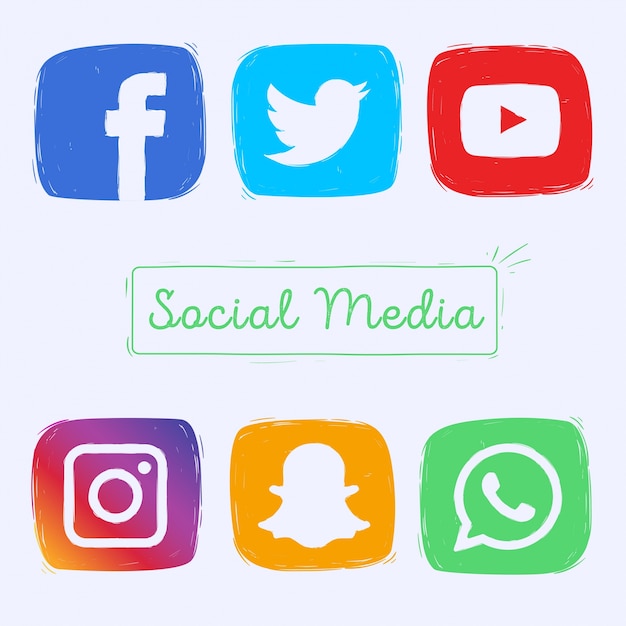 THANK YOU NOTES
Below is a list of members who have sent in thank you cards this month after receiving flowers or retirement gifts from the membership.
Sandy P. – get well Hector G. – get well
Thomasine A. – retirement Marieta Boer – get well
Patricia H. – retirement Lori D. – get well
Valori B. – bereavement Leigh M. – retirement
Sandra S. – get well Debra M. – bereavement
Cindy T. – bereavement Syndi N. – get well
Staff from Woodward Hill – bereavement
If one of your co-workers is away from work because they have lost a loved one, please contact the union office. We are only notified if a member is away sick from work.
---
---